NorthKey Community Care is excited to announce some changes to our Board of Directors. Susan Edelen, who has served as our Board Chair for the past three years is transitioning from her position, and will remain an active member of our board. Jim Thelen, has been named our newest Board Chair, a position he has served in the past.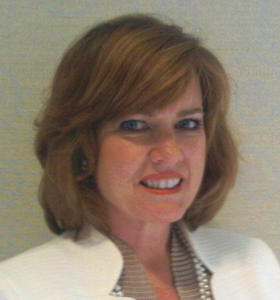 Susan Edelen has served NorthKey as chair of the Board of Directors for three and a half years. In total, Susan has been a dedicated member of NorthKey Community Care's Board of Directors for ten years. Along with serving on NorthKey's board, Susan is a sales rep at Tempest Technical Sales and is a dedicated wife and mother.  After a family member lost their battle with substance abuse Susan wanted to become more involved in the behavioral health community. Susan joined the board because of a suggestion from a current board member, and she has not looked back. She was impressed with the quality, dedication, and hard work of everyone she met. After three years on the Board Susan decided she wanted to become more involved and joined the Personnel Committee and the Executive Committee, where she quickly became Chair. She has served as Chair for three and a half years and has watched NorthKey grow and flourish under her, and Dr. Owen Nichols' leadership. NorthKey has hit many milestones in the three and a half years Susan has served as chair but the biggest achievement was receiving the Certified Community Behavioral Health Expansion Grant. Susan gives much of the credit to Dr. Nichols and the rest of their board; it is because of their leadership and dedication that she was able to see so much success during her time as Chair. Reflecting on her time as Chair of the Board of Directors Susan said: "I am truly amazed at the quality of people that serve NorthKey, they are all selfless individuals that are dedicated to helping those who suffer from mental illness, substance abuse, and developmental disabilities." NorthKey would like to thank Susan for her dedication, passion, and leadership during her time as Chair of our Board of Directors. We are grateful for her continued service and dedication to us and our mission!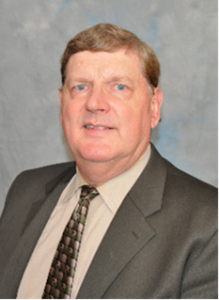 Jim Thelen, NorthKey's new Chair of the Board of Directors, began serving NorthKey in 1977. Wanting to get more involved with his community, Jim decided NorthKey was the best place to make an impact. He has always been impressed by the people who have served NorthKey. It is easy to say that NorthKey has always been a part of Jim's life. After serving in the Army for two years Jim was discharged and joined Bramel and Ackley, a local accounting and business advisory firm. After a few years, Jim took a job with Columbia Sussex and later returned to Bramel and Ackley where he finished his career. Jim retired from Bramel and Ackley in 2019 and now enjoys spending time with his family, including his six grandchildren. Jim is thankful that serving NorthKey keeps him busy and has always worked with his busy schedule. "I have served as NorthKey's Chair of the Board before and I'm happy to serve again". NorthKey would like to thank Jim for his years of service; we are looking forward to continuing our successful journey with Jim as the new Chair!
Along with our change in Board of Directors Leadership, NorthKey is also excited to announce the addition of Gary Goetz, Allyson True Cook, and Cassandra "Casey" Welch to our Board. We are honored to have these individuals join us officially as our three newest board members. We are looking forward to growing with their leadership. Read below to learn more about our three newest Board of Directors members: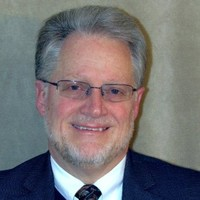 Gary Goetz discovered his passion for providing community behavioral healthcare during his coursework for his college degree.  A former student of Dr. J.E. Willett, the founder of NorthKey Community Care, Gary realized that comprehensive community behavioral health care as delivered by mental health centers seemed to offer the best care for individuals and their communities. After completing graduate school in 1977, Gary started his career in Behavioral Health as a therapist for NorthKey Community Care (then, Comprehensive Care Centers of Northern Kentucky). Through his work with the rural counties Gary was able to build strong relationships and connections to the people and communities he served.  After almost five years with NorthKey, Gary left to go on to serve multiple communities in Ohio including serving as a CEO/administrator for a child psychiatric hospital. In 1993 Gary returned to NorthKey as Director of the Children's Psychiatric Hospital of Northern Kentucky. He returned because the mission of NorthKey aligned with his personal philosophy and he decided NorthKey was the best place for him to continue his career and interest in community mental health. During his time with NorthKey, Gary served in many different roles including, Vice President of Development & Community Relations and Vice President of Operations. Gary used his time with NorthKey to foster relationships and develop comprehensive services to better meet the needs of the community. After retiring from NorthKey in 2014, Gary continued to enjoy working as a consultant within the behavioral health field.  He recently began to serve on the Board of Directors for the National Alliance on Mental Illness (NAMI) Northern Kentucky Chapter, and is now returning to NorthKey to serve on the Board.
Allyson True Cook originally joined NorthKey's Board of Directors in 1998. Allyson received her Juris Doctor degree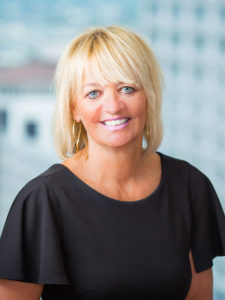 from the University of Kentucky's College of Law. Currently, she serves as counsel for Stites & Harbison PLLC in its Covington office.  Allyson is also extremely involved in the Northern Kentucky Chamber of Commerce, Northern Kentucky Society for Human Resource Management, Legislative Co-Chair, and the Ohio Valley Associated Builders and Contractors.  Reflecting on her time with NorthKey, Allyson had this to say:
"I have been involved with NorthKey since 1998 when I first served as a board member.  I love the organization and the services it provides to our communities in the eight county region. Since becoming a board member in 1998, my family personally experienced the effects that addiction can have on a family, extended family members, work family, and friends. I know more than ever the importance of having trained and qualified health professionals who can assist individuals suffering from addiction as well as provide resources for their family and friends. I want to be involved with NorthKey and help support its mission to serve those individuals who suffer from mental health and substance abuse, because I understand the great need for these services.  I look forward to my board service with NorthKey. I also look forward to being a part of an organization with a dedicated management team and employees who provide crucial services to the most vulnerable people in our community. In today's world, our community is in need of quality and accessible services more than ever. I want to do my part in helping NorthKey continue to provide mental health and substance abuse services to our residents."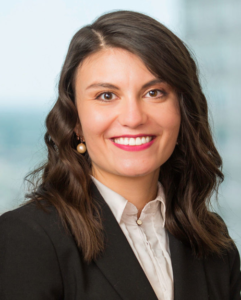 Cassandra "Casey" Welch graduated Suma Cum Laude from Salmon P. Chase College of Law in 2016. Cassandra currently serves as an associate attorney at Stites & Harbison PLLC, in Covington, Kentucky. Prior to her time with Stites & Harbison, she served as a staff attorney to the Kentucky Court of Appeals Judge Allison Jones in Northern Kentucky. In her childhood, Cassandra was fascinated by the work her father, a psychiatrist, did.  Seeing how her family members benefited from behavioral health services provided to them, like day-training, she wanted the opportunity to learn and serve more. Additionally, she has witness childhood friends struggle with addiction, leading to an increased awareness of what it means to battle addiction. When offered the opportunity to join NorthKey Community Care's Board of Directors, Cassandra knew this was a great opportunity to learn about and better serve others that suffer from developmental disabilities and addiction. On her new position on the Board Cassandra said: "I am excited for the opportunity to serve on NorthKey's board, and am looking forward to a productive and educational term."