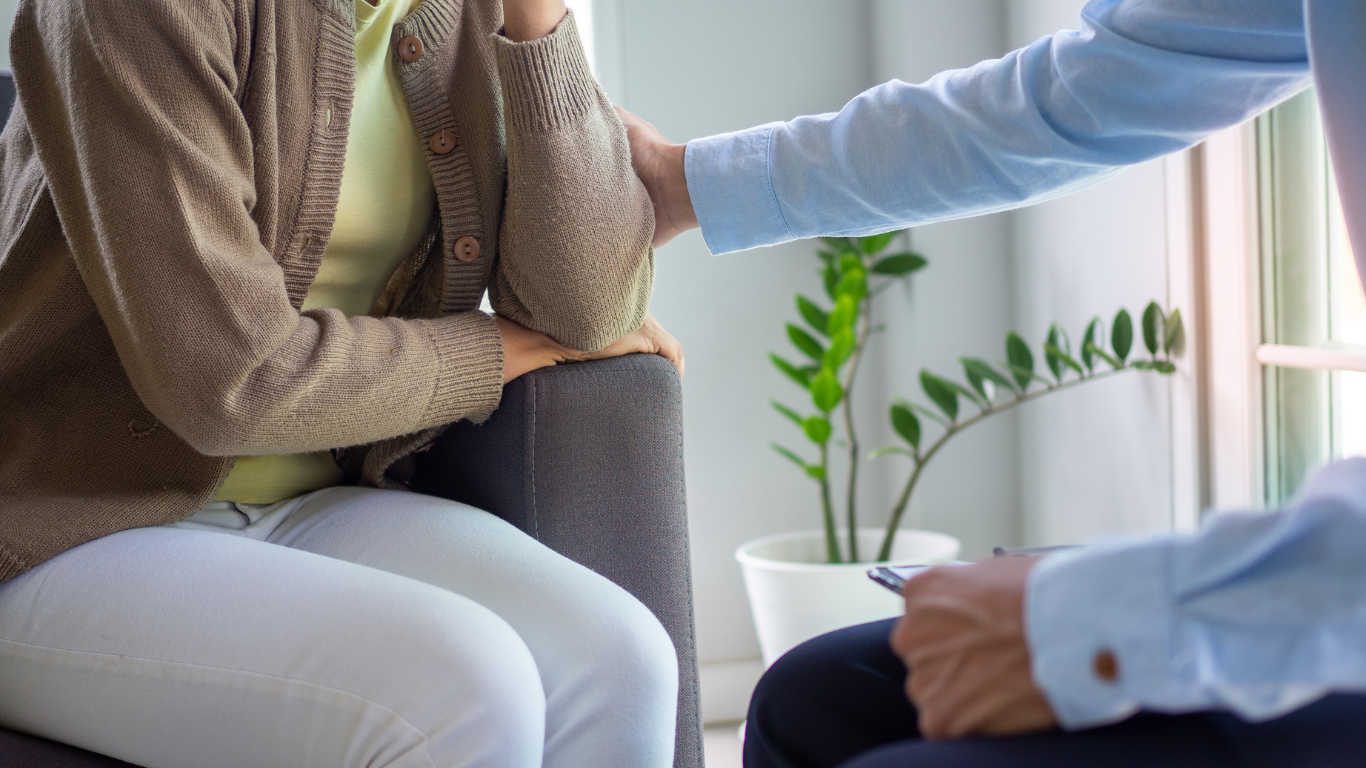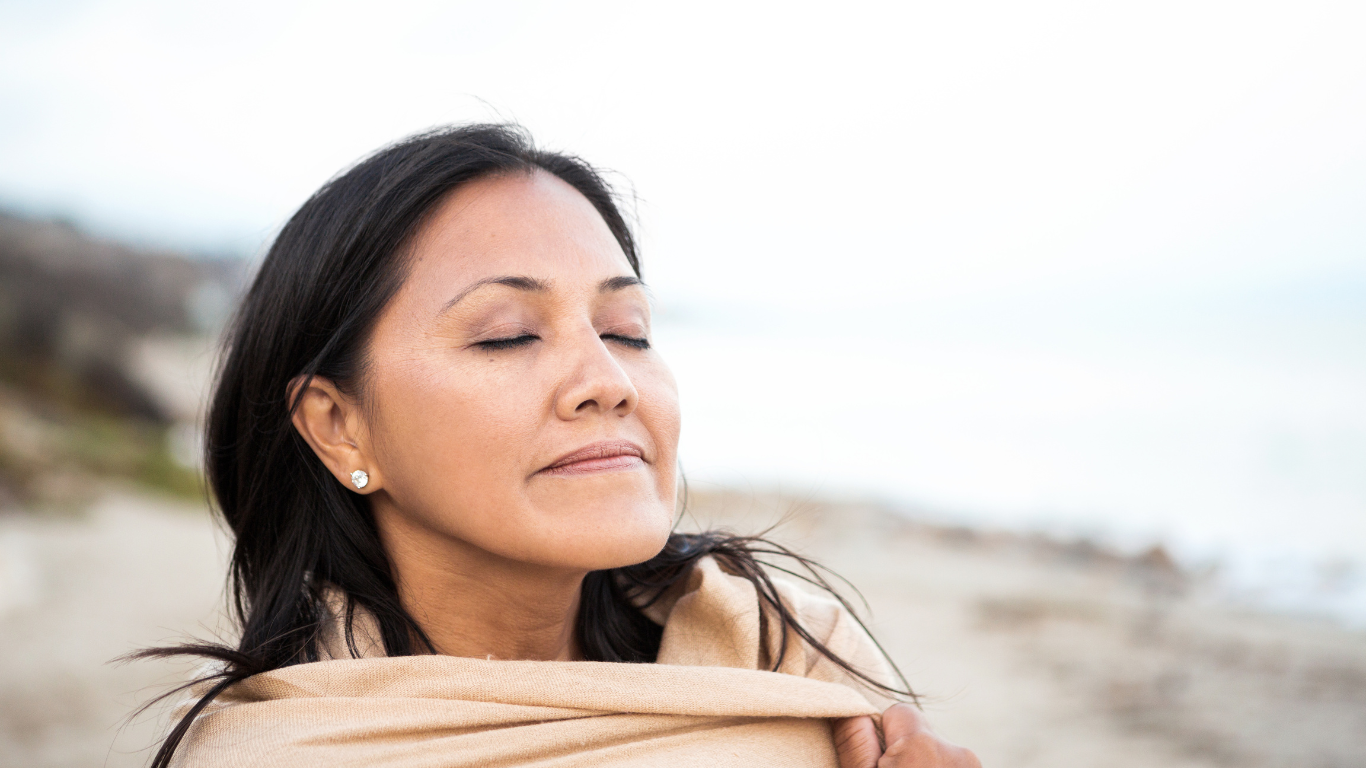 We understand that everyone faces obstacles and challenges in their life. We are here to help!
individuals served in 2022
Hundreds of thousands of individuals served and lives transformed since our inception in 1966!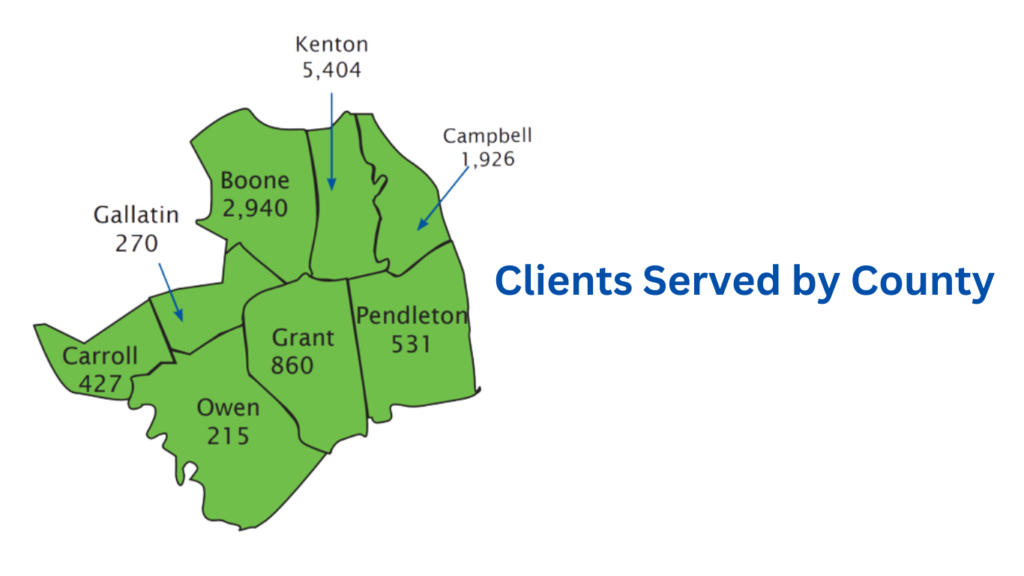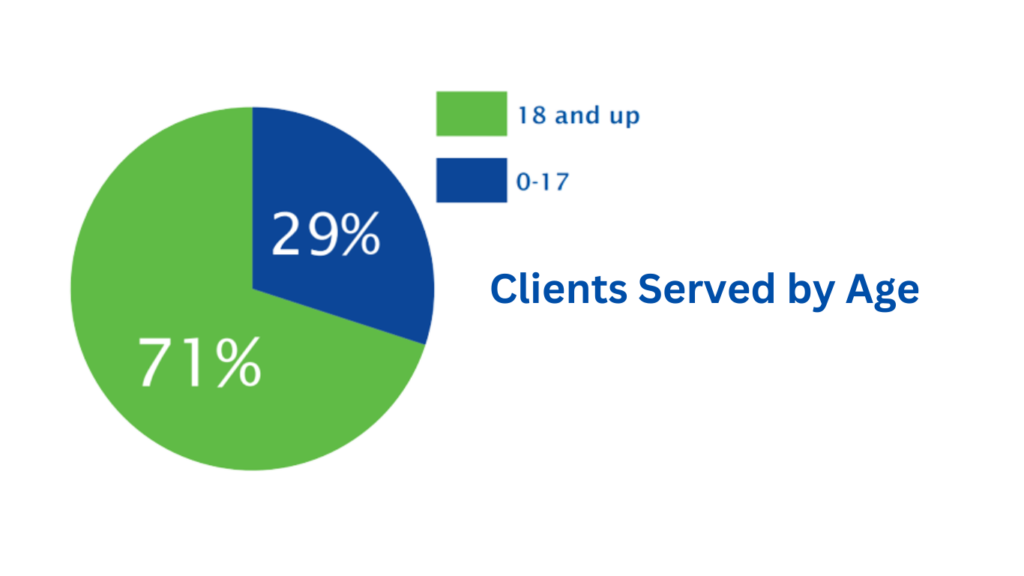 ---
Client Success Stories
Andrew came to NKCC in 2018 through the Homeless Case Management services. Andrew was homeless for a significant amount of time and during that time, he was a victim of random violence and theft. At first, he wasn't consistent with utilizing all the services available through the agency but gradually became known to many staff.
Not only did he use the services for physical and mental health medication, but he also worked together with his Therapist, Care Coordinator, Peer Support Specialist, and Supported Employment Specialist.
He had endeared himself to many staff who could see his growth as well as his openness and friendliness to everyone in the waiting room. Andrew had committed himself to his recovery and turned his life around which was evident in him maintaining his residence in sober living and full-time employment in the community. He was able to be a role model for members of his family that needed encouragement and to see that recovery is possible.
He drew on his strong belief in God and gives him the credit for the changes that he has been able to achieve. Andrew has continued to thrive in the community with his ability to retain housing and full-time employment. In addition, he speaks at local meetings and aspires to assist others in realizing their own transformations.
Claire is a 61-year-old female client who resides in Pendleton County. She has multiple physical ailments including heart disease, arthritis, and hearing loss, and was diagnosed with a depressive disorder.
Claire was referred to the Therapeutic Rehabilitation group in March 2021 due to the impact that her depression, relationship struggles, and medical issues were having on her functioning. Claire was initially hesitant about joining the group.
However, over time, she came to see the TR group as a valuable resource, reporting that the information learned in group about mental illness and recovery, as well as the support received from the therapist, peer support specialist, community support worker, and her peers helped her through difficult times.
She accepts the transportation services offered to her by NorthKey to attend group regularly.
Allen was experiencing frequent suicidal ideation with a plan to end his life by hanging. He was assessed by NK's Behavioral Health Access Specialist who noted that Allen had a family history of mental illness and substance use, was completing his last rounds of treatment from cancer, and was having difficulty with sensitivity to perceived rejection in interpersonal relationships. He was referred to a crisis therapist while he was waiting to be scheduled with an outpatient therapist.
Allen established a trusting relationship with the crisis therapist and although he was connected with the primary therapist, he continued to need additional support from the Crisis Unit. On one such call with Allen, the crisis therapist noted several areas of concern. He agreed to an emergency therapy appointment the next day and agreed to another check-in call that afternoon.
When he was reached in the afternoon, he attempted to hide his intention, but the crisis therapist kept him on the line with probing questions until he revealed his plan to hang himself. The therapist assisted him in revealing his location and secured his agreement to contact a friend and his wife to take him to the hospital. Crisis stayed on the phone until his friend arrived. Crisis also contacted Allen's wife to provide a list of inpatient options.
The next day, a follow-up call was made to his wife, and she confirmed that he was safely at the Good Samaritan Hospital in Ohio. She revealed that he told her that the call made by the crisis therapist came exactly at the time that he selected the tree and was walking towards it to end his life. She stated, "I don't know you but if you were here, I would give you a hug. You saved my husband's life. Thank you."
Sara and Tim were referred to the Sobriety Treatment and Recovery Team (START) after a child protective services report was received due to the newborn child and Sara testing positive for illicit substances upon giving birth. This resulted in family court petitions in which Sara and Tim had joint custody with Tim's mother.
During the assessment process Sara was recommended to complete the 3-day IOP (Intensive Outpatient Program) at Northkey Community Care, as well as engage in individual therapy. Following IOP, she was recommended to complete nurturing parenting program when appropriate. Tim also completed a START assessment and was recommended to attend A/A meetings and submit to random drug screens.
Sara was close to completion of the IOP program at Northkey with some attendance struggles and shortly before completion returned to use. She was recommended to complete an inpatient program at minimum of 28 days. She did go the 28-day facility, but abruptly left against staff advice. DCBS alongside Northkey staff arranged a meeting with the client when contact was made to reengage in services. At that time, she was recommended to complete long term inpatient treatment 60-90 days. She agreed to go to Renew, a facility in Ashland, KY, and Care Coordinator arranged her intake.
John is a 30-year-old male and was diagnosed with Major Depressive Disorder and Generalized Anxiety Disorder and has dealt with symptoms for years. John had been receiving services at NorthKey for quite some time. John needed to make extra money to maintain his housing and was willing to work, so his therapist put in a referral for Supported Employment. He was assigned a Supported Employment Specialist and shortly after, an OVR counselor. John was unsure of what type of work he wanted, but his Supported Employment Specialist completed a Career Profile and explored his interests, strengths/barriers, previous employment, etc.
John's Supported Employment Specialist helped him narrow down his search which included jobs working at a library. Although it took many months and after several setbacks, he found a job working at a library in Greater Cincinnati and has continued to work for several months. Not only has John gained new customer support skills, but he has also gained confidence in himself. His Supported Employment Specialist has continued to have regularly scheduled check-ins to discuss any issues and also encourage him in his new job.
Without his Supported Employment Specialist guiding him through the job search process including completion of a resume, interviewing, and preparing for the first day, John would not have been able to find a job he enjoys and would not have been able to keep his housing.
When the Employment Specialist met Jill, and they worked on her Career Profile, she was struggling with anxiety at very high level and only worked on a job that was successful to a point but really had no great experience overall. After Jill completed the assessment, she then set up the employment plan. Jill thought pet care would be the best fit for her at first. After the Employment Specialist provided a variety of job leads including pet care positions, she decided to apply for Five Below.
Five Below was one of the first job leads the Employment Specialist provided to her. Jill and her mother shopped at this location in the past, and both were familiar with the environment. Jill had a very short job search; she was hired on at Five Below. Jill was not sure about working on the cash register as part of her job duties at first, but she now has less anxiety at work including working the cash register.
The Employment Specialist has received great feedback from her employer, and she has great natural supports at the job site. Jill is doing much better with her anxiety since starting her new job and has been employed at Five Below for a little over four months. She is even working on her driver's license and considering taking some college classes in the future!